urban-gro, Inc. Reports First Quarter 2023 Financial Results and Reiterates Full Year 2023 Guidance
First quarter performance consistent with prior guidance with Revenue of $16.8 million
Net Loss of $5.1 million and negative Adjusted EBITDA1 of $3.4 million
Record project backlog of $105 million as of March 31, 2023, as compared to backlog at the end of 2022 of $93 million, a 13% sequential increase of $12 million from more than 25 contracts
Reiterates full year 2023 revenue guidance of $100 million to $120 million, and Adjusted EBITDA1 guidance of negative $3.0 million to slightly positive
Company to host conference call and webcast today, May 10, 2023 at 4:30 p.m. Eastern time

LAFAYETTE, Colo., May 10, 2023 (GLOBE NEWSWIRE) -- urban-gro, Inc. (Nasdaq: UGRO) ("urban-gro" or the "Company"), an integrated professional services and design-build firm offering solutions to the Controlled Environment Agriculture ("CEA") and commercial sectors, today reported first quarter results and reiterated its full year 2023 guidance.
Bradley Nattrass, Chairman and CEO, commented, "Our first quarter performance is consistent with our expectations as we continue to demonstrate that the acquisitions and investments we made have created a more durable and uniquely diversified company. We continue to see demand for our solutions in all sectors."
Mr. Nattrass added, "Our primary near-term corporate priority remains our focus on achieving positive Adjusted EBITDA as quickly as possible. While we continue to focus on increasing our business with the Fortune 50 and Fortune 500 clients with whom we currently work as well as signing new turnkey design-build contracts in the CEA space, we are also continuing to drive operational efficiencies. To that end, in the second quarter, we initiated a cost optimization strategy that so far has generated annualized savings of approximately $2 million, and we will continue to seek efficiencies where available. All combined, we are positioning the business for long-term profitable growth."
First Quarter 2023 Financial Results
Revenue was $16.8 million, as compared to $21.1 million in the prior year period. This decrease from the prior year period was predominantly driven by a $14.2 million decrease in equipment systems revenue reflecting significantly reduced equipment demand in the U.S. cannabis market as a result of ongoing state-level regulatory delays in the license-awarding process, as well as the lack of movement on passing key legislation impacting the industry. Demonstrating our company-wide focus on sector and solution diversification, this decrease was partially offset by $10.2 million in construction design-build revenue growth related to the acquisition of Emerald C.M. in the second quarter of 2022.
Gross profit was $2.8 million, or 17% of revenue as compared to $4.9 million, or 23% of revenue in the prior year period. The decrease in gross profit was primarily driven by the net effects of a decrease in higher margin equipment revenue offset by an increase in lower margin construction design-build revenue.
Operating expenses were $7.9 million as compared to $5.8 million in the prior year period, representing an increase of $2.1 million. The increase in operating expenses was primarily due to increased headcount from both organic growth and acquisitions, increased professional fees, increased compensation-related costs, and investment into the Company's European entity and associated expansion.
Non-operating expenses were $0.2 million as compared to non-operating income of $0.1 million in the prior year.
Net loss was $5.1 million, or $0.48 loss per share as compared to a net loss of $0.7 million, or $0.07 loss per share in the prior year period.
Adjusted EBITDA1 was negative $3.4 million as compared to a positive $0.4 million in the prior year period. The decrease in Adjusted EBITDA1 was driven by lower revenues and associated gross profit due to a change in revenue mix and higher run-rate operating expenses predominantly associated with increased professional fees, compensation, and headcount from both organic growth as well as acquisitions.
Cash position at the end of the first quarter of 2023 was $7.3 million with no bank debt.
Backlog as of March 31, 2023
Consolidated backlog is unrealized revenue represented by signed construction design-build, equipment systems, and service orders. As of March 31, 2023, total backlog was approximately $105 million in contracts, comprised of $96 million in construction design-build, $4 million of professional services, and $5 million of equipment systems.
The following table summarizes the quarter over quarter change in backlog as of December 31, 2022 to the quarter ended March 31, 2023.
 
 
Equipment
Systems
 
Services
 
Construction
Design-Build
 
Total Backlog
 
 
(in millions)
Beginning backlog as of December 31, 2022
 
$
5
 
 
$
6
 
 
$
82
 
 
$
93
 
Revenue recognized
 
 
(3
)
 
 
(3
)
 
 
(10
)
 
 
(16
)
Net backlog additions
 
 
3
 
 
 
1
 
 
 
24
 
 
 
28
 
Ending backlog as of March 31, 2023(1)
 
$
5
 
 
$
4
 
 
$
96
 
 
$
105
 
 
 
 
 
 
 
 
 
 
 
 
 
 
 
 
 
 
 
(1) Backlog ended March 31, 2023 was previously announced on April 12, 2023 to be $123 million, but has been reduced based upon a final reconciliation of signed contracts recorded in our CRM system versus our ERP system, which was fully integrated in late April. This difference is predominantly due to a contract, unsigned as of March 31, 2023, with an existing Fortune 50 client with whom we currently have multiple signed and active contracts.
 
Revenue and Adjusted EBITDA1 Guidance - Full Year 2023
For the 2023 full year, the Company reiterates its guidance calling for consolidated revenue in a range of $100 to $120 million and Adjusted EBITDA1 in a range of negative $3 million to slightly positive. In terms of cadence for the balance of the year, the Company expects sequential quarterly improvements, with a bias to the second half of the year given some timing shifts for client projects as a result of the broader macroeconomic environment.
Conference Call Details
urban-gro will host a conference call and live audio webcast to discuss the operational and financial results today, May 10, 2023 at 4:30 p.m. Eastern time. Interested participants and investors may access the conference call by dialing 877-407-3982 (U.S.), or 201-493-6780 (International). The live webcast will be accessible on the Events page of the Investors section of the urban-gro website, ir.urban-gro.com, and will be archived for 90 days following the event. Availability of the call replay posted on the Company's website is at the Company's discretion and may be discontinued at any time.
1Adjusted EBITDA is a non-GAAP financial measure. Please see the information under "Use of Non-GAAP Financial Information" below for a description of Adjusted EBITDA and the table at the end of this press release for a reconciliation of this non-GAAP financial information to GAAP results.
Use of Non-GAAP Financial Information
We define Adjusted EBITDA as net income (loss) attributable to urban-gro, determined in accordance with U.S. generally accepted accounting principles ("GAAP"), excluding the effects of certain operating and non-operating expenses including, but not limited to, interest income and expense, income taxes, depreciation of tangible assets, amortization of intangible assets, impairment of investments, unrealized exchange losses, debt forgiveness and extinguishment, stock-based compensation expense, one-time and non-recurring expenses, and acquisition costs that we do not believe reflect our core operating performance. We use Adjusted EBITDA as a measure of our operating performance. Adjusted EBITDA is a supplemental non-GAAP financial measure, and it is not a substitute for net income (loss), income (loss) from operations, cash flows from operating activities or any other measure prescribed by GAAP.
Our Board of Directors and management team focus on Adjusted EBITDA as a key performance and compensation measure. We believe that Adjusted EBITDA assists us in comparing our performance over various reporting periods because it removes from our operating results the impact of items that our management believes do not reflect our core operating performance.
There are limitations to using non-GAAP measures such as Adjusted EBITDA. Although we believe that Adjusted EBITDA can make an evaluation of our operating performance more consistent because it removes items that do not reflect our core operations, other companies in our industry may define Adjusted EBITDA differently than we do. As a result, it may be difficult to use Adjusted EBITDA to compare the performance of those companies to our performance. Adjusted EBITDA should not be considered as a measure of the income generated by our business or discretionary cash available to us to invest in the growth of our business.
About urban-gro, Inc.
urban-gro, Inc.® (Nasdaq: UGRO) is an integrated professional services and design-build firm. We offer value-added architectural, engineering, and construction management solutions to the Controlled Environment Agriculture ("CEA"), industrial, healthcare, and other commercial sectors. Innovation, collaboration, and creativity drive our team to provide exceptional customer experiences. With offices across North American and in Europe, we deliver Your Vision – Built. Learn more by visiting www.urban-gro.com.
Safe Harbor Statement
This press release contains forward looking statements within the meaning of Section 27A of the Securities Act of 1933, as amended, and Section 21E of the Securities Exchange Act of 1934, as amended. When used in this release, terms such as "believes," "will," "expects," "anticipates," "may," "projects" and similar expressions and variations as they relate to the Company or its management are intended to identify forward-looking statements. The forward-looking statements in this press release include, without limitation, financial projections, financial guidance, future events, business strategy, future performance, future operations, future demand, backlog, financial position, estimated revenues, losses, adjusted EBITDA, prospects, plans and objectives of management, including the future ability to position the Company for long-term profitable growth. These and other forward-looking statements are based on current expectations, forecasts, and assumptions that involve risks and uncertainties that could cause actual outcomes and results to differ materially from those anticipated or expected, including, among others, our ability to successfully manage and integrate acquisitions, our ability to accurately forecast revenues and costs, competition for projects in our markets, our ability to predict and respond to new laws and governmental regulatory actions, including delays granting licenses to clients or potential clients and delays in passage of legislation expected to benefit our clients or potential clients, our ability to successfully develop new and/or enhancements to our product offerings and develop a product mix to meet demand, risks related to adverse weather conditions, supply chain issues, rising interest rates, economic downturn or other factors that could cause delays or the cancellation of projects in our backlog or our ability to secure future projects, our ability to maintain favorable relationships with suppliers, risks associated with reliance on key customers and suppliers, our ability to attract and retain key personnel, results of litigation and other claims and insurance coverage issues, risks related to our information technology systems and infrastructure, risks associated with climate change and ESG matters, our ability to maintain effective internal controls, our ability to execute on our strategic plans, our ability to achieve and maintain cost savings, the sufficiency of our liquidity and capital resources, and our ability to achieve our key initiatives for 2023, particularly our growth initiatives. A more detailed description of these and certain other factors that could affect actual results is included in the Company's filings with the Securities and Exchange Commission. Readers are cautioned not to place undue reliance on these forward-looking statements, which speak only as of the date hereof. The Company undertakes no obligation to update any forward-looking statements to reflect events or circumstances after the date hereof, except as may be required by law.
URBAN-GRO, INC.
CONDENSED CONSOLIDATED BALANCE SHEETS (unaudited)
 
March 31, 2023
 
December 31, 2022
ASSETS
 
 
 
Current assets:
 
 
 
Cash
$
7,327,485
 
 
$
12,008,003
 
Accounts receivable, net
 
22,069,269
 
 
 
15,380,292
 
Contract receivables
 
2,817,407
 
 
 
3,004,282
 
Prepaid expenses and other assets
 
4,685,529
 
 
 
4,164,960
 
Total current assets
 
36,899,690
 
 
 
34,557,537
 
Non-current assets:
 
 
 
Property and equipment, net
 
1,366,761
 
 
 
1,307,146
 
Operating lease right of use assets, net
 
2,542,644
 
 
 
2,618,825
 
Investments
 
2,572,103
 
 
 
2,559,307
 
Goodwill
 
15,572,050
 
 
 
15,572,050
 
Intangible assets, net
 
5,140,667
 
 
 
5,450,687
 
Total non-current assets
 
27,194,225
 
 
 
27,508,015
 
Total assets
$
64,093,915
 
 
$
62,065,552
 
LIABILITIES AND STOCKHOLDERS' EQUITY
 
 
 
Current liabilities:
 
 
 
Accounts payable
$
14,865,846
 
 
$
9,960,364
 
Accrued expenses
 
5,215,255
 
 
 
3,196,961
 
Contract liabilities
 
2,413,423
 
 
 
1,294,452
 
Customer deposits
 
2,355,609
 
 
 
2,571,161
 
Contingent consideration
 
2,537,291
 
 
 
2,799,287
 
Promissory note
 
2,908,213
 
 
 
3,832,682
 
Operating lease liabilities
 
606,648
 
 
 
600,816
 
Total current liabilities
 
30,902,285
 
 
 
24,255,723
 
Non-current liabilities:
 
 
 
Operating lease liabilities
 
1,964,804
 
 
 
2,044,782
 
Deferred tax liability
 
968,151
 
 
 
1,033,283
 
Total non-current liabilities
 
2,932,955
 
 
 
3,078,065
 
 
 
 
 
Stockholders' equity
 
 
 
Preferred stock, $0.10 par value; 10,000,000 shares authorized; 0 shares issued and outstanding
 
—
 
 
 
—
 
Common stock, $0.001 par value; 100,000,000 shares authorized; 12,388,389 issued and 10,938,556 outstanding as of March 31, 2023, and 12,220,593 issued and 10,770,760 outstanding as of December 31, 2022
 
12,388
 
 
 
12,221
 
Additional paid-in capital
 
85,554,375
 
 
 
84,882,982
 
Treasury shares, cost basis: 1,449,883 shares as of March 31, 2023 and as of December 31, 2022
 
(12,045,542
)
 
 
(12,045,542
)
Accumulated deficit
 
(43,262,546
)
 
 
(38,117,897
)
Total stockholders' equity
 
30,258,675
 
 
 
34,731,764
 
Total liabilities and stockholders' equity
$
64,093,915
 
 
$
62,065,552
 
URBAN-GRO, INC.
CONDENSED CONSOLIDATED STATEMENTS OF OPERATIONS AND COMPREHENSIVE LOSS (unaudited)
 
For the Three Months Ended
March 31,
 
 
2023
 
 
 
2022
 
Revenues:
 
 
 
Equipment systems
$
2,911,823
 
 
$
17,067,344
 
Services
 
3,470,653
 
 
 
3,638,507
 
Construction design-build
 
10,205,952
 
 
 
—
 
Other
 
176,957
 
 
 
347,018
 
Total revenues and other income
 
16,765,385
 
 
 
21,052,869
 
Cost of revenues:
 
 
 
Equipment systems
 
2,477,505
 
 
 
13,974,779
 
Services
 
1,997,423
 
 
 
1,929,248
 
Construction design-build
 
9,315,993
 
 
 
—
 
Other
 
132,616
 
 
 
246,822
 
Total cost of revenues
 
13,923,537
 
 
 
16,150,849
 
Gross profit
 
2,841,848
 
 
 
4,902,020
 
 
 
 
 
Operating expenses:
 
 
 
General and administrative
 
7,098,858
 
 
 
4,725,301
 
Stock-based compensation
 
479,641
 
 
 
882,000
 
Intangible asset amortization
 
310,020
 
 
 
162,500
 
Total operating expenses
 
7,888,519
 
 
 
5,769,801
 
Loss from operations
 
(5,046,671
)
 
 
(867,781
)
 
 
 
 
Non-operating income (expense):
 
 
 
Interest expense
 
(73,216
)
 
 
(7,658
)
Interest income
 
73,131
 
 
 
79,852
 
Contingent consideration
 
(160,232
)
 
 
—
 
Other expense
 
(2,793
)
 
 
(8,690
)
Total non-operating income (expense)
 
(163,110
)
 
 
63,504
 
Loss before income taxes
 
(5,209,781
)
 
 
(804,277
)
 
 
 
 
Income tax benefit
 
65,132
 
 
 
108,060
 
Net loss
$
(5,144,649
)
 
$
(696,217
)
 
 
 
 
Comprehensive loss
$
(5,144,649
)
 
$
(696,217
)
 
 
 
 
Loss per share - basic and diluted
$
(0.48
)
 
$
(0.07
)
Weighted average shares - basic and diluted
 
10,772,705
 
 
 
10,508,972
 
URBAN-GRO, INC.
NON-GAAP ADJUSTED EBITDA RECONCILIATION TO NET LOSS
 
For the Three Months Ended
March 31,
 
 
2022
 
 
 
2021
 
Net loss
$
(5,144,649
)
 
$
(696,217
)
Interest expense
 
73,216
 
 
 
7,658
 
Interest income
 
(73,131
)
 
 
(79,852
)
Income tax benefit
 
(65,132
)
 
 
(108,060
)
Depreciation and amortization
 
404,069
 
 
 
218,278
 
EBITDA
 
(4,805,627
)
 
 
(658,193
)
 
 
 
 
Non-recurring legal fees
 
216,739
 
 
 
161,546
 
Contingent consideration - change in fair value
 
160,232
 
 
 
—
 
Contingent consideration - DVO acquisition
 
46,267
 
 
 
—
 
Retention incentive
 
450,000
 
 
 
—
 
Stock-based compensation
 
479,641
 
 
 
882,000
 
Transaction costs
 
35,078
 
 
 
55,225
 
Adjusted EBITDA
$
(3,417,670
)
 
$
440,578
 
Investor Contacts:
Dan Droller – urban-gro, Inc.
EVP Corporate Development & Investor Relations
-or-
Jeff Sonnek – ICR, Inc.
(720) 730-8160
investors@urban-gro.com
Media Contact:
Mark Sinclair – MATTIO Communications
(650) 269-9530
urbangro@mattio.com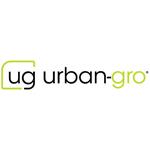 Source: urban-gro

Released May 10, 2023